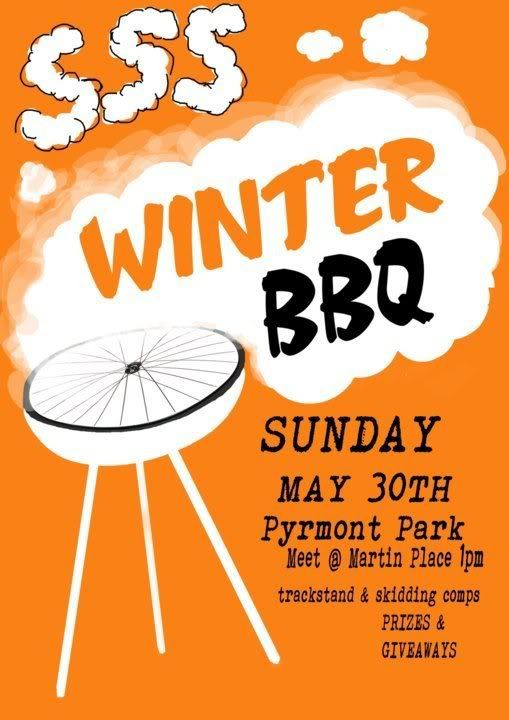 The babes and bros from
SSS (Sydney Sunday Session)
and
Robocog
are having an epic winter BBQ this Sunday at Pyrmont Park. Not ones to do things by halves these legends have organised a billion amazing tricks 'n treats for you to enjoy. This aint just a sausage sizzle! You can expect:
♥ BBQ treats..maybe even beer!
♥ Trackstand, skid and tube changing competitions
♥ Sick prizes (tees, bags, shoes, Spring Court vouchers, TATTOOS...)
♥ Rollicking good times and plenty of hot bikes to ogle
In preparation for their mega exhibition at the Galeries Victoria in July, Faz and the rest of the gang will be taking photos and collecting any SSS-related paraphenelia you want bring along (spoke cards, adventure stories, broken bike parts..), so if you've ever shared a ride with these dudes, get on it!
Meet at Martin Place at 1pm or roll down to the park in the afternoon. 3PTZ will be repping for sure! xoxo