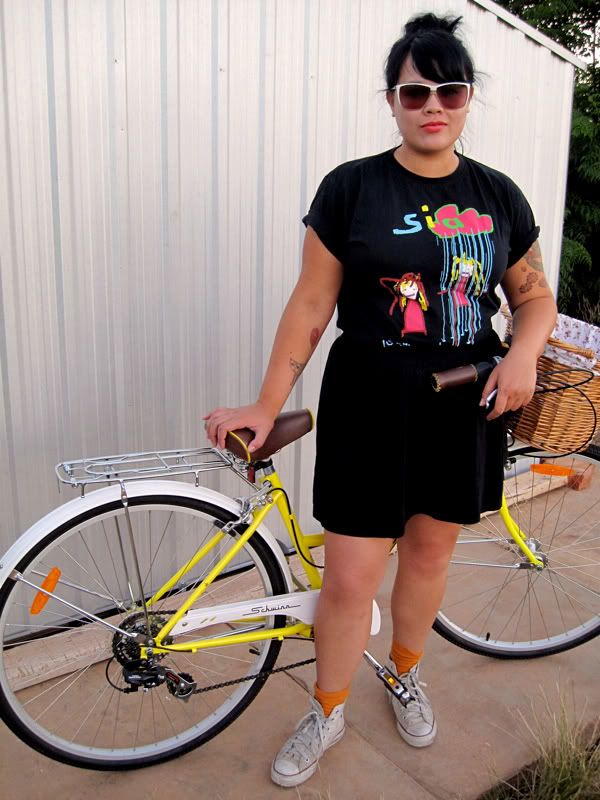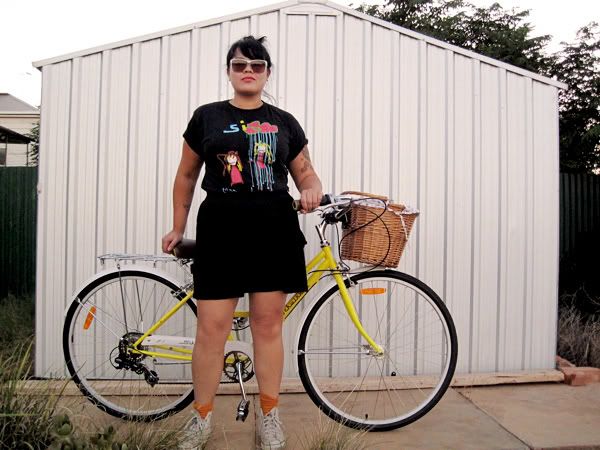 I recently returned to my hometown for the holidays, and while I was there I hung out with the beautiful babesian Eileen, and the rest of the Broken Hill Bike Battalion.
Isn't her bike the cutest?
Where are you from:
Broken Hill
The story of your bike:
I was kinda embarrassed to ride around on my old hand-me-down huffy mountain bike so I found 'Jenny' on eBay and picked her up in Melbs. Also I wished that she wasn't named 'Jenny' but that's what her sticker says...
Favourite icecream flavour:
Vanilla with sprinkles.
Favourite place to ride:
Flat bits with little to no traffic