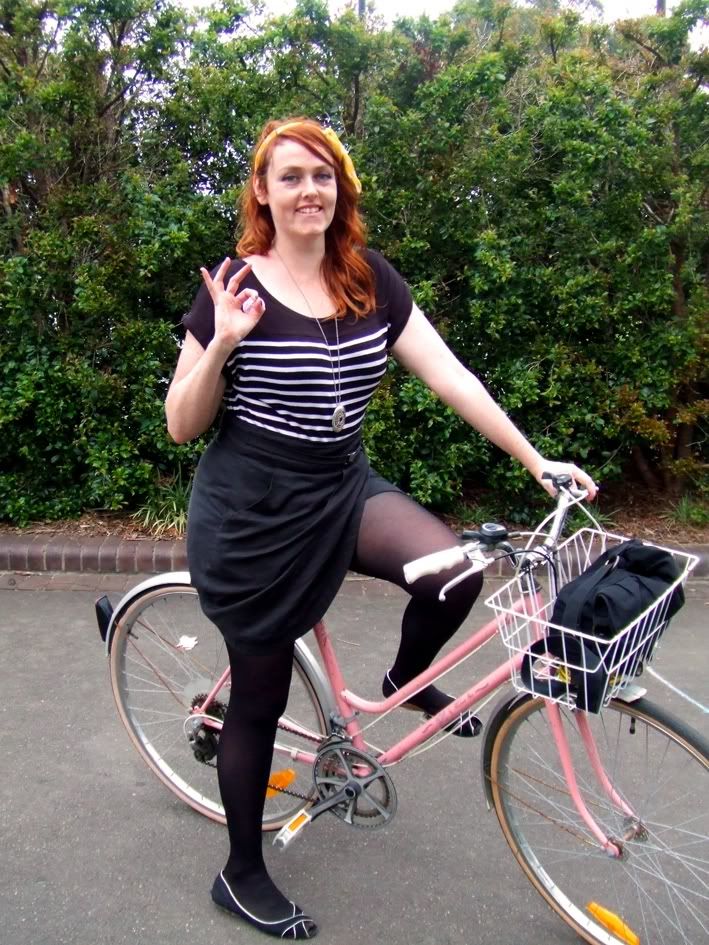 Debbie is a regular face at our parties - or you may recognise these flaxen locks
from her glamorous rides down Redfern St. on Saturday mornings...

Where are you from:
Newtown

The story of your bike:
I bought Pinky Tuscadero at an auction, she's almost identical to the bike I had when I was 14, but older, cuter and tougher!
Favourite icecream flavour:
PEANUT BUTTER!

Favourite place to ride:
Down a big hill at dusk, with cuties in the summertime.