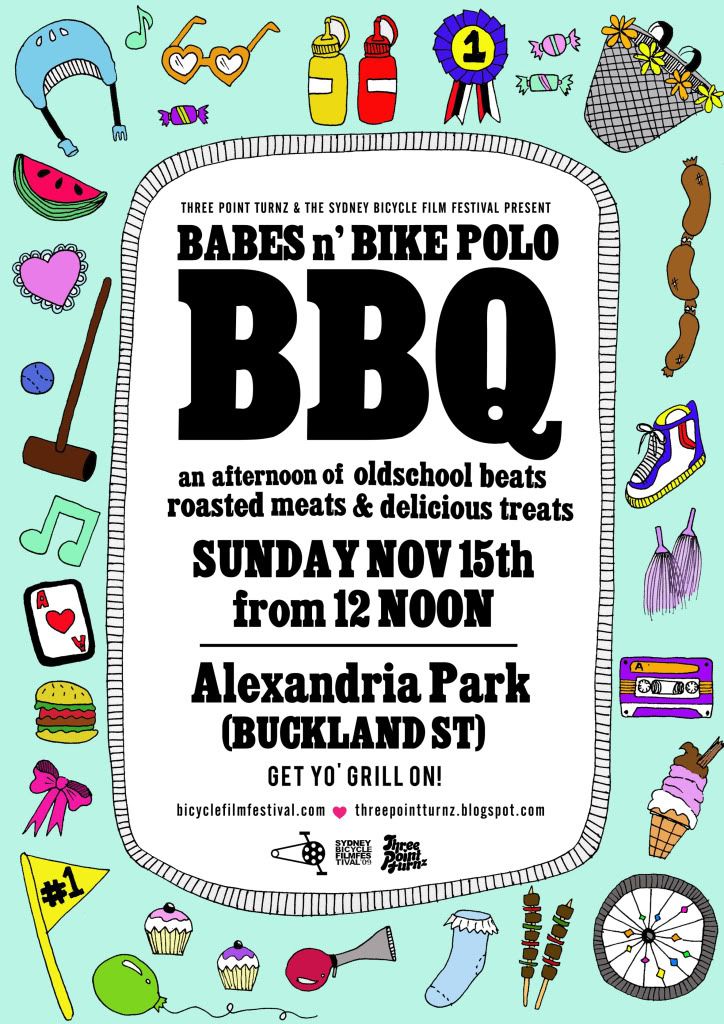 Three Point Turnz and Sydney Bicycle Film Festival present...
THE BABES 'N BIKE POLO BBQ!!
Join us in Alexandria Park for some grillin, hot wheels, bike polo, lucky dip
& more treats than you can poke a spoke at.
It'll be the perfect opportunity to round up the Film Festival and frolic with some free wheelin' cuties.
THE FIRST ONE MELTED YOUR FACE,
WHO KNOWS WHAT THIS ONE'S GONNA MELT...
xoxo
More film festival info here:
Sydney BFF