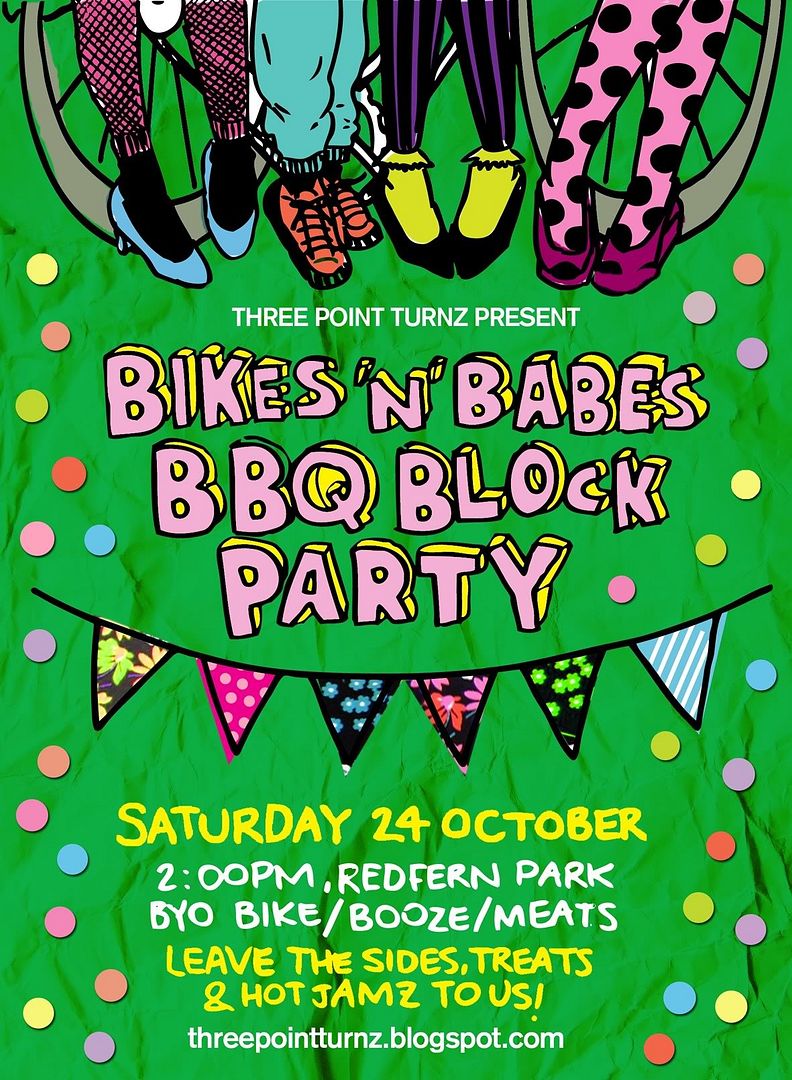 The Three Point Turnz present...

***THE BIKES 'N BABES BBQ***

Saturday 24 October, Redfern Park from 2pm

Summer's on its way and that means bike rides, sunshine and picnics! 

BYO meat 'n booze, we'll bring the sides, treats 'n tunes. 

If you have a bike, represent! If not, you can have a ride on ours!

xoxo 

The 3PTZ

P.S. If it rains, we'll see you at the Cricketers